Vienna Royal Orchestra
Classical concerts in the best Viennese tradition
Combine an exclusive three-course dinner at the restaurant Parlor with a visit to the Royal Orchestra concert at a reduced package price with the Concert & Dinner package.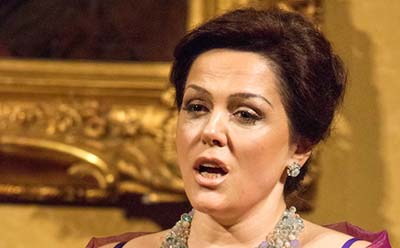 In Vienna music and delicious food go hand in hand. Culinary and musical influences of adjoining countries composed the Special Viennese touch already at the days of the imperial Vienna. The restaurant Parlor, elegantly combines Viennese flair with modern food compositions for a special evening. The Concert & Dinner package includes a three-course dinner at this little secret place. Enjoy a charming evening full of Viennese flair.
The concerts of the Vienna Royal Orchestra are considered highlights of Vienna's musical life. Accompanied by solo singers and a Corps de Ballet you will enjoy the best of Mozart, Strauss and contemporaries.
Tickets and prices concert and dinner
Tickets are available in four different categories: Imperial, Gold, Silver and Bronze. Seats are not numbered, seating will be assigned by the usher at the entrance according to ticket category. The package includes a three-course dinner at the restaurant Parlor before the concert at 18:30. Drinks not included.
Concert and dinner is only available if the concert takes place at the Haus der Industrie or at the Imperial Hall and has to be ordered at least ten days in advance. At Christmas and New Year no dinner takes place.
Category Imperial
139.00 €
Category Gold
114.00 €
Category Silver
104.00 €
Category Bronze
90.00 €
Seating Buy tickets
Let the Vienna Royal Orchestra take you away to an unique time period and enjoy a feast for the senses with entertainment at the highest artistic level!
Get your tickets now